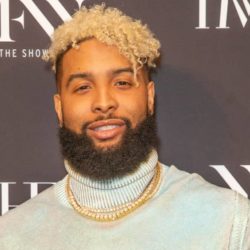 Odell Beckham Jr. is a free agent for the first time in his career. The veteran wide received was waived by the Browns on Monday, and went unclaimed on waivers Tuesday. Any team that claimed him would have owed Beckham $7.25 million for the rest of the season, and he can agree to a deal immediately.
Terms of the settlement the Browns and Beckham signed Saturday made it unlikely he would be claimed. The claiming team would have owed Beckham $7.25 million this season and with the final two non-guaranteed years wiped off his contract, he would become a free agent in March. Passing through waivers means the Browns will pay Beckham $4.25 million.
The Seattle Seahawks have shown strong interest in Beckham, and coach Pete Carroll did not refute that Monday. Asked if Seattle would claim Beckham, Carroll said, "So, I didn't say yes or I didn't say no. That's just cause … you'll see." Aside from the Green Bay Packers, other possible destinations for Beckham are the San Francisco 49ers and New Orleans Saints.
In 29 games (28 starts) over three seasons with the Browns, Beckham totaled 114 catches on 210 targets for 1,586 yards and seven touchdowns. He also recorded eight carries for 96 yards and a touchdown.
Editorial credit: lev radin / Shutterstock.com