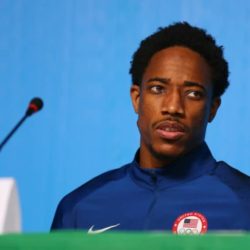 The Chicago Bulls have announced that star forward DeMar DeRozan has entered COVID-19 health and safety protocols. DeRozan joins teammate Javonte Green in protocols while Coby White is out after testing positive with COVID-19 last week, Bulls coach Billy Donovan said at the time.
DeRozan did not play in Chicago's 109-97 win over the Denver Nuggets on Monday and will miss at least 10 days in protocols unless he has two negative tests in a 24-hour period moving forward. On Monday, DeRozan was named Eastern Conference Player of the Week after averaging 30.3 points, 5.7 rebounds and 4.0 assists while shooting 59 percent from the field as Chicago went 3-0 last week.
The Bulls are currently 16-8 and sit a half-game back of Brooklyn for the top seed in the Eastern Conference.
Editorial credit: Leonard Zhukovsky / Shutterstock.com